Wyoming Council For Women (WCW) - 2020 Women Entrepreneur Award
FOR IMMEDIATE RELEASE
June 17, 2021
CONTACT: Jennifer Wilmetti
Chair, Wyoming Council for Women
jennifer.wilmetti@wyoboards.gov
Alexis Garrett Named 2020 Woman Entrepreneur of the Year
Owner of Cheyenne-Based Alexis Drake Recognized for Leadership & Giving Back to Woman-Focused Non-Profits in Wyoming
Cheyenne, Wyoming
– The Wyoming Council for Women (WCW) announced today that a ceremony to honor Alexis "Lexie" Garrett as the 2020 Woman Entrepreneur Award winner will be held on June 23, 2021 in Cheyenne. Garrett owns and operates Cheyenne-based Alexis Drake, a design company which creates affordable and customizable luxury handbags and accessories.
Due to COVID restrictions, an awards ceremony could not take place in 2020.
WCW will honor Alexis at her shop at 1505 Carey Avenue in Cheyenne on Wednesday, June 23 at 6:00 pm.
The event is free and open to the public and media.
"The benefits to owning a business as a woman in Wyoming include our amazing sense of
community and how in our "small town" of Wyoming, we support each other," said Garrett.
"It is an honor to be part of such an amazing group of nominees. I am so grateful for the opportunity to be part of the Wyoming business community---the support, encouragement and love has been incredible."
The 'Woman Entrepreneur Award' recognizes woman-owned businesses in Wyoming and is designed to increase the attention to, and recognition of, the contribution female entrepreneurs make to Wyoming's economy. Nominations from outstanding Wyoming female-owned business owners were received from across the state.
A Cheyenne Central graduate, Garrett earned an undergraduate degree in Studio Art from the
University of Arizona. She started Alexis Drake in 2003 and since that time has been building the brand while teaching art, obtaining her master's degree, raising two children and working out of her garage. She taught elementary school art full-time in Cheyenne until 2016. Shortly thereafter, Garrett moved Alexis Drake into her manufacturing and retail location in downtown Cheyenne. She employs seven individuals and her products can be found online, at their flagship store in Cheyenne and in limited shops across the state.
Garrett believes in giving back and building the future of our communities. Through her business, she has supported many Wyoming non-profits and initiatives including CLIMB Wyoming, Wyoming Children's Society, Wyoming Breast Cancer Initiative and the Alzheimer's Association.
All the Wyoming Woman Entrepreneur Award nominees were highlighted on the
WCW Facebook page
last summer. Jan Torres, chair of the Entrepreneur of the Year committee for WCW, says of the applicants, "Reading the nominations reinforces my belief that women are truly both innovative and passionate about their business. Ranking and scoring is difficult because each one has a unique back story and many strengths. It is a joy."
"We would like to thank every person who took the time to nominate these outstanding Wyoming women," said WCW Chair Jennifer Wilmetti. "We had nominations that came from local Chambers of Commerce and Urban Renewal Agencies, friends and family, and the entrepreneurs themselves. It takes great courage and resilience to be a business owner at any time, but even more so when times are tough. Please support small businesses in your community."
Nominations for the 2021 Wyoming Woman Entrepreneur of the Year are currently open and will be accepted until June 30, 2021. For questions about the award, contact WCW Chair Jennifer Wilmetti at
Jennifer.wilmetti@wyoboards.gov
.
Photo courtesy of Alexis "Lexie" Garett.
###
About the Wyoming Council for Women
The Wyoming Council for Women is a 13-member council with representation from each of the nine judicial districts, four at-large members and an additional ex-officio member from the Department of Workforce Services. The Women's Council focuses on issues that improve the status of women in Wyoming. Members are appointed by the governor and work is funded by the Wyoming State Legislature. For more information, visit
www.wyomingwomenscouncil.org
. 
E-Mail to and from me, in connection with the transaction
of public business, is subject to the Wyoming Public Records
Act and may be disclosed to third parties.
--

Jennifer Wilmetti
Chair, Wyoming Council for Women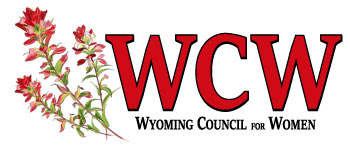 E-Mail to and from me, in connection with the transaction
of public business, is subject to the Wyoming Public Records
Act and may be disclosed to third parties.